Crystal River Florida Group Tours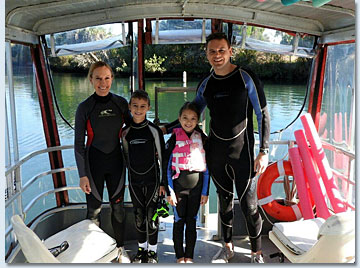 At Family Adventure Charters we strive to be the best. When you walk through our doors, our mission is to give our customers the best experience possible. We might not be the biggest, but we are the best. When booking a tour all ages are welcomed on the boat. We do not put over 6 people on a boat this is to help keep things a little more personal for everyone without overcrowding. If your party is larger than 6, we will take out an additional boat at no extra cost. All the boats will leave together and stay together the entire time you are on the trip.
We provide bottle water and hot chocolate for everyone on the boat. We also have blankets on the boats when the weather is cold to help keep everyone warm in the colder months. We provide private tour groups for a fee of $390.00. You can have up to 6 people in your group or just 2 people. The cost for each person on the boat is $65.00 per person which covers all the equipment you will need for a swim tour that is 3 hours long where you get the chance to swim and touch the manatees with one hand only.
We also provide a Dry tour which is $40.00 per person. This tour is 1 1/2 half hours long and you stay on the boat without getting off into the water. You are able to enjoy looking at the manatees from the boat while still seeing everything the bay and springs has to offer.
Our sunset and dolphin cruise is $125.00 for 2 people and $50 for any additional person. We take you down river for this relaxing and beautiful cruise. On our Dolphin cruises as we move down the river creating waves in the back of the boat you will be able to watch the Dolphins play around and jump thru the waves in the most beautiful way possible this is a must see to be able to fully enjoy the beauty of these animals.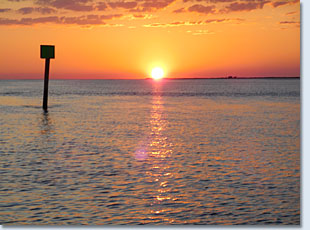 For our sunset cruise we call you the day of the cruise to let you know the exact time of sunset and have you come in about a hour before so that we can get you signed in. We ride to the best spot on the river to be able see the sunset at its most beautiful stage of setting.
To book a Family Adventure Group Tour, call us direct at 352 445-5489.